Height adjustment at a button push – without electric power
By enabling alternating between sitting and standing, height adjustable desks offer many and various health advantages. They prevent chronic back and neck pain and enhance performance, concentration, and motivation.
Simple, fast, and quiet adjustment is essential for their use. The liftmatic pneumatic height adjustment of the SITAGACTIVE LIFTMATIC 2.1 enables fast height adjustment without electric power.
The SITAGACTIVE LIFTMATIC 2.1 is ideally suited also for double workplaces. It can be equipped with attached panels for sound absorption or for organizational privacy. Various forms of power supply are available, as well as matching accessories such as for CPU's and computer-monitor mounts.
DESIGN: SITAG
Precision is the correspondence between concept and product. This is the common thread that runs through every development of SITAG, whether in collaboration with internationally renowned designers or in self-construction with our in-house specialists from the SITAG design forge. For only with the highest possible accuracy can be implemented innovative concepts. And only precision makes it possible for us to give you exactly the product of experience you are expecting.
SITAGACTIVE LIFTMATIC 2.1
Liftmatic height adjustment: 68 – 118 cm
Fast and individual height adjustment, mechanically optimal movement properties, noiseless, no maintenance; no consumption of electric power, environmentally friendly
Sliding desktop, removal without tools
Optimal access to the cable duct and simple exchange of desktop
T-leg frame without desk cross beam
Great stability, uniform design throughout the entire line of models, underdesk storage unit up to height of 56 cm possible, good legroom
Desktop 22 mm, extensive desktop selection
Melamine coating on both sides, with PP edge banding (LaserTec processed, optical zero joint)
Five-year guarantee
For average use of 8 hours/day on 222 working days per year
Spring force
Pre-tension provided for loads of 10 ± 5 kg. As option, a spring available for a load of 20 ± 5 kg.
Table legs that fold up
Space saving for storage. The tables are supplied fully assembled. On request, delivery in folded condition is also possible. Only an Allen key is required for subsequent vertical fixing of the legs.
Desk sizes
200 x 100 cm / 200 x 90 cm
180 x 80 cm / 180 x 90 cm
160 x 80 cm
ES16
white ash
AH11
raised maple
ES39
light-grey ash
BU16
copper-brown beech
BU10
natural beech
EI10
plain natural oak
ES33
black ash
EIWE
wenge-stained oak
AM
metallic anthracite
PW
pearl white
4869
blue-grey
4871
grey
4834
bright green
4860
vivid red
4885
black
4809
sand
4888
light blue
4883
dark blue
TM09
sandy
TM30
brownish black
TM35
green
TM61
orange-red
TM75
grey
TM77
anthracite
TM80
blue
4176
mushroom
4132
ash
4164
salsa
4023
nero
K310
white
K245
pale grey
K260
medium grey
KAD
maple decor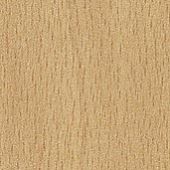 KBD
beech decor
KBB
pear tree decor
KNU00
nutwood decor
KED
oak decor
EB10
pear wood (service tree)
NU11
raised nutwood
AKI10
matte cherry
AKI00
stained cherry matte
EI40
smoked oak
NS10
nutwood satin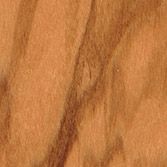 OV10
matte olive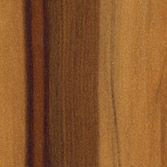 SN10
choconut
GC10
golden cherry
K4315
organza
K4312
beige

K4319
light grey
K4311
white
K4317
black
K4320
anthracite
K4314
samit
CDF_310