The Space-Saving Program
In a working world with increasingly stringent requirements for space and cost efficiency as well as customization, the SITAG ORGATOWER offers the answer to the question of more storage in your personal area and also takes the need for flexibility and versatility in the application area into account.
As the perfect supplement to the SITAGACTIVE table range, the SITAG ORGATOWER creates enough storage space right on the work table in the smallest area. It is also possible to work while standing thanks to the storage space on the topmost level. The SITAG ORGATOWER not only offers a spatial separation, but also lowers the noise level in the office in combination with an acoustic panel. It is available as the SITAG ORGATOWER BASIC, SITAG ORGATOWER LIGHT and SITAG ORGATOWER in three sizes and different versions and keeps everything the user needs within reach right at the workplace.
Versatile equipment details, such as the ability to select use on the left or right of the adjoining work table, as well as numerous storage options highlight the varied design concept.
Advantages and benefits
its great footprint efficiency
greater stowage possibilities for immediate personal access
highly versatile replacement for storage shells or pedestals
the stowage surface at the top level, which allows working while standing. Pulled out, it is effective as work surface; closed, it serves as a locker for laptops, etc.
provision of a niche atmosphere at the workplace
enhancement of problematic acoustical situations (ideal with acoustic panel between the workplaces)
effective for use with various standard workplace configurations; flexible use by standard spacing dimensions (for lever binders, office material, private handbags, etc.)
greater individuality and privacy possible at the workplace
security with central locking
soft closing
floating cantilever design (no marks on the flooring)
DESIGN: Off Consult & SITAG
Precision is the correspondence between concept and product.
This is the common thread that runs through every development of SITAG, whether in collaboration with internationally renowned designers or in self-construction with our in-house specialists from the SITAG design forge. For only with the highest possible accuracy can be implemented innovative concepts. And only precision makes it possible for us to give you exactly the product of experience you are expecting.
ES16
white ash
AH11
raised maple
ES39
light-grey ash
BU16
copper-brown beech
BU10
natural beech
EI10
plain natural oak
ES33
black ash
EIWE
wenge-stained oak
SW
black
AM
metallic anthracite
SI
silver
PW
pearl white
BS
brown-black
4869
blue-grey
4871
grey
4834
bright green
4860
vivid red
TM09
sandy
TM30
brownish black
TM35
green
TM61
orange-red
TM75
grey
TM77
anthracite
TM80
blue
4176
mushroom
4132
ash
4164
salsa
4023
nero
K310
white
K245
pale grey
K260
medium grey
K231
anthracite
KAD
maple decor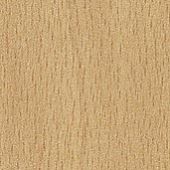 KBD
beech decor
KBB
pear tree decor
KNU00
nutwood decor
KED
oak decor K508
silver
K560
deep sea blue
K626
kiwi green
K363
pink
K332
orange
K999
black
K321
china red
K748
truffle brown
K702
cashmere grey
K104
vanilla
ST01
white
ST10
white-grey
ST90
light beige
ST20
distant blue
ST21
pale turqoise
ST22
yellow green
ST13
brown-black
ST24
red-brown
ST70
red
EB10
pear wood (service tree)
NU11
raised nutwood
AKI10
matte cherry
AKI00
stained cherry matte
EI40
smoked oak
NS10
nutwood satin