Table set with system
Thanks to its flexibility, the SITAGCX table system is perfectly suited for any dynamic office environment of today. At the turn of a hand, it can transform conference and training rooms and match them to the situations of use as needed.
The central element of SITAGCX is the table leg. They are installed and un-installed, without tools, by two clamp levers. In addition, the legs serve as connectors of the individual tabletop sections to form many and various table combinations.
The great variety of tabletop section sizes and forms, as well as the ingenious – and ingeniously simple – installation system of the table leg mean that SITAGCX offers endless variation possibilities. Round, oval, triangular, U-shaped, closed, and open arrangements are possible and are simply set up and disassembled.
An advanced and clear design
together with installation without tools, give SITAGCX its unique product characteristics. The innovative table-leg installation system means that fewer table legs are necessary – which not only looks good, but also provides more space for seating.
SITAGCX offers planners freedom in the design of conference, training, and meeting zones. Its flexibility offers many and various combinations in the outfitting of individually employed rooms – and in outfitting with permanently installed table systems. The innovative connection system of the table leg enables joining table combinations without tools. This allows only one person to easily set up large table combinations and to disassemble them just as quickly.
DESIGN: Jens Korte
AFTER JENS KORTE COMPLETED HIS STUDIES IN INDUSTRIAL DESIGN UNDER PROFESSOR DIETER RAMS AT THE HAMBURG ACADEMY OF FINE ARTS, HIS INITIAL PROFESSIONAL ASSIGNMENTS INCLUDED WORK AS DESIGNER AND DESIGN MANAGER FOR THE COMPANIES FROGDESIGN AND WIEGE IN GERMANY, USA, AND JAPAN. SINCE 1999 KORTE HAS WORKED AS A FREELANCE DESIGNER AND AS THE HEAD OF HIS OWN AGENCY: JENS KORTE DESIGN, IN HAMBURG.
Table set with system
Table tops
Covered or veneered on both sides, 30mm thick panels, variable in shape and dimensions, straight top: 70 – 200 cm wide, 70 – 80 cm deep (height 74 cm) arc shape solid wooden support material ("Stable board")
Base frame
Modular table system connected by design aluminium base, fitted with levelling sliders
Cable management
Horizontal cable management using cable clamps
Vertical cable management using cable duct made from metal, powder black
Electrical supply
Different electrical units
Assembly
Bases and tops are delivered individually, rapid conversions thanks to intelligent system
Standards
Surfaces (values in accordance with EN 527)
Certification
SIS Standard (SITAG Industrial Standard)
Quality management system ISO 9001
Environmental management system ISO 14001
Occupational health and safety management system OHSAS 18001
Warranty
5 year warranty with average use of 8 hours on 222 working days per year
Recycling
In-house recycling and disposal concept. This ensures that the ecological chain is closed again, even years later. The sophisticated design of the metal, aluminium and wood allows the individual materials to be cleanly separated for recycling.
ES16
white ash
AH11
raised maple
ES39
light-grey ash
BU16
copper-brown beech
BU10
natural beech
EI10
plain natural oak
ES33
black ash
EIWE
wenge-stained oak
4176
mushroom
4132
ash
4164
salsa
4023
nero
K310
white
K245
pale grey
K260
medium grey
KAD
maple decor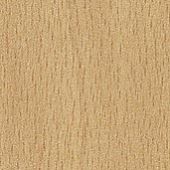 KBD
beech decor
KBB
pear tree decor
KNU00
nutwood decor
KED
oak decor
LS350
navy blue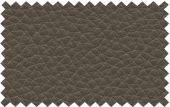 LS231
grey