Infinitely modular
Personality shapes the design. MCS (Modular Cabinet System) is a storage system for functional and perfectly designed solutions in the office or at home. A modular system that impresses with clean lines, the highest demands on functionality requirements and still remains variable and mobile. Choose between aluminum design, a variety of wood surfaces or plastic surfaces in a variety of colors and pick out the fittings to suit your taste. Combine fronts, casings and design options to suit your needs. Hardly an MCS looks like another MCS.
MCS cabinet system could be extended indefinitely
and furnish and upgrade each with hanging frames, drawers, hinged or lift fronts as well as revolving doors. Material and color selection of all modules are perfectly matched, despite the diversity.
Advantages and benefits
various basic, attachment, side, and pedestal elements – often in combination with partition panels – offer great design leeway
the modular system can be flexibly rearranged and expanded, and enables adapting to continuously new room situations
the attachment elements can be emplaced with rotation by 180 degrees
all elements and cabinets can be ordered with or without connecting holes – and can be combined to the left or right, or fitted with front-panel variants
central or individual locking is possible, as well as equipping with a KABA lock system
all drawers are with complete full drawer slide and with soft stop. Sprung handles and lifter fronts are with integrated damper systems for minimal noise
the SITAG MCS Cabinet System can be combined with the SITAG MCS Room-Dividing Partition System, which enables great design leeway as well as a variety of room situations
the partition panels, in their textile version, provide great noise absorption
DESIGN: SITAG
Precision is the correspondence between concept and product. This is the common thread that runs through every development of SITAG, whether in collaboration with internationally renowned designers or in self-construction with our in-house specialists from the SITAG design forge. For only with the highest possible accuracy can be implemented innovative concepts. And only precision makes it possible for us to give you exactly the product of experience you are expecting.
Infinitely modular
ES16
white ash
AH11
raised maple
ES39
light-grey ash
BU16
copper-brown beech
BU10
natural beech
EI10
plain natural oak
ES33
black ash
EIWE
wenge-stained oak
SW
black
AM
metallic anthracite
SI
silver
PW
pearl white
4869
blue-grey
4871
grey
4834
bright green
4860
vivid red
4885
black
4809
sand
4888
light blue
4883
dark blue
TM09
sandy
TM30
brownish black
TM35
green
TM61
orange-red
TM75
grey
TM77
anthracite
TM80
blue
4176
mushroom
4132
ash
4164
salsa
4023
nero
K310
white
K245
pale grey
K260
medium grey
K231
anthracite
KAD
maple decor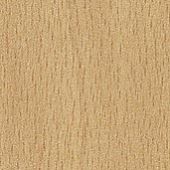 KBD
beech decor
KBB
pear tree decor
KNU00
nutwood decor
KED
oak decor K508
silver
K560
deep sea blue
K626
kiwi green
K363
pink
K332
orange
K999
black
K321
china red
K748
truffle brown
K702
cashmere grey
K104
vanilla
ST01
white
ST10
white-grey
ST90
light beige
ST20
distant blue
ST21
pale turqoise
ST22
yellow green
ST13
brown-black
ST24
red-brown
ST70
red
EB10
pear wood (service tree)
NU11
raised nutwood
AKI10
matte cherry
AKI00
stained cherry matte
EI40
smoked oak
NS10
nutwood satin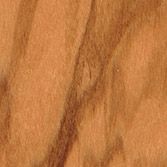 OV10
matte olive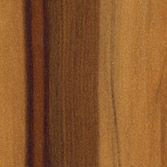 SN10
choconut
GC10
golden cherry