Levitate is a product by Nowy Styl
We often look for a compromise between our office and home lives. We search for solutions that allow us to create spaces that are visually exceptional, while remaining highly functional. We combine soft forms and delicate shapes with smart storage elements. The Levitate furniture system meets these needs perfectly. Thanks to its unique design, the system can also enrich every space and make it stand out. The use of natural materials, such as wood, facilitates the process of creating a user-friendly workplace.
The solid wooden form of the base, which looks very light, adds a unique character to a space and makes the surroundings more attractive to employees. The oak legs, which taper towards the floor, make every office stand out by introducing exceptional design into the interior. The Levitate system also provides the user with different smart storage elements.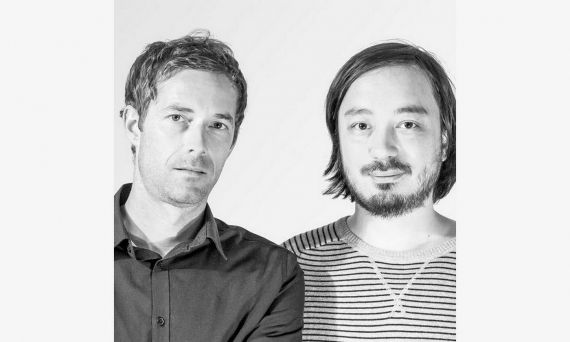 DESIGN: Gernot Oberfell, Jan Wertel
Gernot Oberfell and Jan Wertel began their career working with Ross Lovegrove, a master and designer of the Apple iMac, for many international clients. They both studied industrial design in Stuttgart.
WertelOberfell – this is the name of their own design studio established in London in 2007. Three years later, the designers opened their second studio in Munich.
Their projects reveal their interest in state-of-the-art technologies. They are a combination of logical thinking and beautiful organic shapes.
Trends
The nature was the main inspiration behind the project, which is reflected in the use of wood and the warm and home-like atmopshere. The popular home office design trend is visible not only in delicate, rounded edges of desks and panels, but also in the finishes whose colours and structures remind the materials that can be found in private houses.
Colour concept
The wide range of finishes perfectly matches the new, appealing to nature and the home-like atmosphere trends. Delicate, subdued, pastel colours and high quality materials add the feeling of warmth and elegance to every space. Besides the carefully selected fabrics, the range of finishes also includes melamines, linoleum, veneer and wood.
Wood
Wooden legs of Levitate desks, tables and benches are the most characteristic feature of the system. The A-shape legs are slightly rounded at one side and become thinner towards the floor, which gives the system a solid, yet light look due to the eye-catching oak finishes.