Design and functionality at eye level
SITAGTEAM - "One for everything"
That systemic family of chairs complies with the highest demands of ergonomics, functionality and visual singularity. From swivel chairs to visitor and conference chairs SITAGTEAM stands for a consistent form and offers an invincible variety for offices on every management level, for flexibly usable work places, for reception and visitor areas and meeting or conference rooms.
Unlimited possibilities. How would you like your SITAGTEAM: Ultra-elegant? Discreet? Avant-garde? Classic? Do you prefer an airy mesh backrest, or an upholstered back? With slip covers or with a transparent elastollan back? As you like it. In any case, it will come with exceptional sitting comfort and in superior SITAG quality.
Evolutionary range with unlimited possibilities
The modular SITAGTEAM system enables creation of the ideal solution for each application. Each user finds a model tailored to his or her needs, and the functionally and optically matching configuration is available for each workplace and for any ambience – from the reception area to the executive suite.
DESIGN: 2DO-DESIGN
Dietmar Fissl founded 2DODESIGN in 2008 and has since been active primarily in the areas of interior architecture, lighting and furniture design. He graduated in engineering at the Esslingen University of Applied Sciences and after a few years worked as a self-taught model maker and later as a designer in the field of automotive design, mainly in interior design and seating furniture. Dietmar Fissl studied design at the State Academy of Fine Arts in Stuttgart and then founded 2DODESIGN.
A short period as head of design at metabo followed in 2017, but Dietmar Fissl returned to 2DODESIGN and worked with Angela Eberhardt for three years. In the last 10 years, 2DODESIGN has won several awards, nationally and internationally and some of them in collaboration with Angela Eberhardt.
The studio focuses on lighting, architectural lighting, home furniture, kitchen, interior in general, product design in general and especially office furniture.
Castors
Brake-unloaded castors. Material: polypropylene (recyclable), non-chalking. Load-support limit: 50 kg per double castor.
Standard version with hard castors for carpets; if requested, with soft castors for wood or synthetic flooring.
Chair base
Material: pressure-diecast aluminium (recyclable). Static load capacity > 1,400 kg. The diameter of the chair base satisfies design guidelines for chair dimensions to prevent the chair from tipping over.

Material: synthetic (recyclable). Static load capacity > 1,000 kg. The diameter of the chair base satisfies design guidelines for chair dimensions to prevent the chair from tipping over.
Height adjustment
By safety gas spring with comfortable deep vertical pneumatic cushioning. The gas spring does not support lateral forces. The seat support and the gas spring are not permanently attached to each other. Gas spring protection is by a synthetic sleeve, which also prevents grease rings and extends the service life of the gas spring.
Mechanical system
Synchronous mechanical system with fast lateral spring-force adjustment by means of a slide element. Designed to satisfy the latest ergonomic and functional requirements and expectations. Especially large opening angle for the backrest (25 to 30°). The angle of tilt of the seat and the backrest can be locked in three latching positions. Active adjustment of seat tilt, which also includes the armrests – and which sets new ergonomic standards. Material: the loadbearing parts are made of recyclable pressure-diecast aluminium.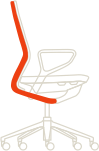 Dynamic sitting
The point-synchronous adaptation to user's movements eliminates the sliding effect on the user's back (i.e., there is no "shirtpulloff" effect). The lumbar zone of the backrest always remains at the same point. The mechanical system can be set to continuous function: this means that the chair automatically adjusts to the movements of the user (dynamic sitting). Mechanical springs allow the user to quickly and easily adjust the pressure of the backrest to his or her own individual needs. These springs produce pleasant progressively increasing pressure, the farther back the user leans.
Backrest
Filigree: breathable backrest cover made of elastic, 3-D functional woven mesh.
Upholstered backrest: filigree backrest with breathable woven-mesh backrest cover as supporting material, which is additionally upholstered with fabric or leather.
Elastolan: filigree backrest with air-permeable Elastollan, with unique optical structure. A pleasant sitting sensation: no perspiration, not cold.
Loose chair covers: filigree backrest covered with breathable loose chair covers, which conceal the backrest frame. Optionally available with a headrest.
Seating surface
An ergonomically designed seating surface that has pronounced rounding in the forward area, to prevent constriction of circulation in the thighs. The axis of the seating-surface tilt action is located toward the front of the seat, to maintain floor contact during synchronous movement of seat and backrest. The especially designed sitting area is shaped in the rear area in such a way to effectively prevent the pelvis from tipping to the rear. The standard version always features a sliding seat.
Armrests
T-armrests: adjustable in height and width, with Soft Pads.
Multi-function armrests: adjustable in height and width, and to the front and rear. Swivel action with Soft Pads.
Ring-shaped armrests: fixed, but can be adjusted in width by a tool.
Foam
Cold-moulded foam on upholstery support. Contains no chlorofluorohydrocarbons (CFC). The foam is fire-resistant in accordance with DIN 75200.
Upholstery
Backrest: filigree backrest, available either with woven-mesh backrest cover, upholstered backrest, Elastollan, or loose chair covers.
Seat: the seat covers are loosely attached to breathable, open-pored cold-moulded foam. This guarantees breathability and vapour permeability. The high-quality upholstery assures that no build-up of heat can take place in the chair (which enhances the bioclimate in the office).
Synthetic materials
The synthetic materials are officially marked and can be recycled. The pigments used do not contain heavy metals.
Conformity with standards
The range of swivel chairs is in accordance with DIN EN 1335.
BF4002
bright brown
BF4003
bright green
BF4302
cognac
BF4303
orange
BF4402
red
BF4003
light grey
BF4001
dark grey
BF4602
bright blue
BF4604
dark blue
BF4004
black
BF4103
grey
XR077
bright green
XR072
yellow
XR076
bright orange
XR081
grey
XR145
anthracite
XR005
blue
XR100
royal blue
XR026
dark blue
XR009
black
XR046
dark brown
XR136
bordeaux
XR079
red
XR108
beige
XR047
dark green
XR073
sky blue
XR160
petrol
XR171
dark grey
XR095
bright blue
XR102
mauve
XR094
light grey
FA34
bright green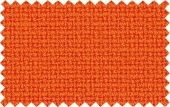 F63016
orange
F60078
mouse grey
F60019
dark grey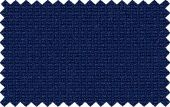 F66005
dark blue
F60999
black
F64089
red
F61003
sandy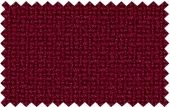 F64058
bordeaux
F68146
green
F66130
bright blue
FL34
bright green
FL55
orange
FL60
red
FL70
light grey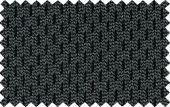 FL75
dark grey
FL80
blue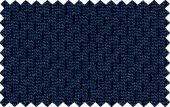 FL82
dark blue
FL85
black
ME61002
beige
ME65011
brownish grey
ME61003
bright brown
ME61004
dark brown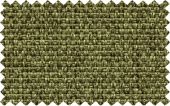 ME68005
bright green
ME67002
green
ME67006
turquoise
ME63017
orange
ME64019
red
ME66008
light grey
ME60004
dark grey
ME66009
blue
ME66010
bright blue
ME60999
black
OM60122
white
OM60121
bright grey
OM60120
anthracite
OM60999
black
RN62064
beige
RN61128
ecru
RN61128
white
RN61130
reddish brown
RN61129
dark brown
RN61128
green
RN66063
turquoise
RN63034
orange
RN64089
red
RN65078
violet
RN60165
light grey
RN60011
grey
RN60025
dark grey
RN66123
dark blue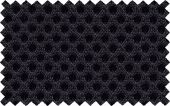 RN60999
black
RN66064
night blue
RN66140
bleu
LS02
white
LS325
sandy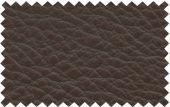 LS306
mocha
LS307
cognac
LS308
red
LS301
black
LS350
navy blue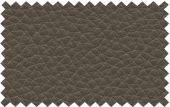 LS231
grey
ST931
bright grey
ST993
dark grey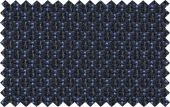 ST586
blue
ST999
black
SW41
green
SW60
red
SW80
blue
SW
black
SI
silver
PW
pearl white
FP
Polished base (black backrest support)
CR
chrome-finish
SG
black grey
PW
SG
CSE21
beige
CSE02
bright brown
CSE03
yellow
CSE07
bright green
CSE10
turquoise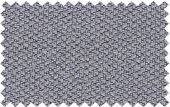 CSE11
light grey
CSE13
grey
CSE14
black
CSE16
green
CSE19
pink
CSE20
mint
VL2001
bordeaux
VL2075
red
VL6019
orange
VL6012
yellow
VL1048
beige
VL0034
bright brown
VL4041
brown
VL0020
dark brown
VL9035
black
VL4003
anthracite
VL4052
dark grey
VL4040
mouse grey
VL4045
light grey
VL4043
grey
VL7001
violet
VL3067
dark blue
VL3069
blue
VL5069
dark green
VL5041
bright green
LDS08
light grey mottled
LDS17
anthracite mottled
LDS62
night mottled
LDS55
mint
LDS56
mint mottled
LDS59
turquoise mottled
LDS49
medium green
LDS47
green
LDS46
bright green mottled
LDS45
maize mottled
LDS44
yellow mottled
LDS28
yellow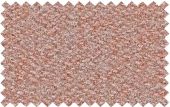 LDS74
pink mottled
LDS73
rust mottled
LDS77
rust
LDS79
bordeaux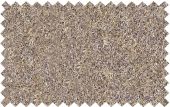 LDS32
bright brown mottled
RX612
pink
RX242
bright brown
RX362
dark brown
RX452
orange
RX662
rust
RX982
dark green
RX842
yellow green
RX933
green
RX873
night blue
RX866
dark blue
RX743
blue
RX606
light grey
RX123
mouse grey
RX143
grey
RX163
dark grey
RX173
anthracite
RX196
black
RX716
blue grigio