SITAGLINE EDITION 2 - Superior attitude
Not only the pad shape and the resilient base owes SITAGLINE EDITION 2 its legendary comfort, but also the high-quality belt upholstery. It is designed breathable and vapor permeable which ensures extra comfort.
One particularly striking: the cantilever model with high backrest, which relies accents not only as a visitor chair, but also in the style of conference rooms. Supplemented by the swivel chair version with rocker at hub and liftmatic height adjustment is SITATGLINE Edition 2 in the boardroom or in the large conference round his application.
Clear lines give SITAGLINE EDITION 2, the classically elegant appearance. The use of high quality materials and superb workmanship characterize this modern classic.
DESIGN: SITAG
Precision is the correspondence between concept and product. This is the common thread that runs through every development of SITAG, whether in collaboration with internationally renowned designers or in self-construction with our in-house specialists from the SITAG design forge. For only with the highest possible accuracy can be implemented innovative concepts. And only precision makes it possible for us to give you exactly the product of experience you are expecting.
Castors
Brake-unloaded castors. Material: polyamide (recyclable), non-chalking. Loadsupport limit: 50 kg per double castor. Standard version with hard castors for carpets; if requested, with soft castors for wood or synthetic flooring.
Backrest
Highback and lowback models. The backrest is designed such that it provides effective support in the lumbar zone and offers good lateral support.
Seating surface
Upholstered seat.
Armrests
As standard feature: fixed armrests with upholstered arm-supporting area.
Foam
Cold-moulded foam with Dracon fleece on upholstery support. Contains no chlorofluorohydrocarbons (CFC). The foam is fire-resistant in accordance with DIN 75200.
Upholstery
Exclusive, casual cushion upholstery, installed over 10 mm of Dracon padding. The cover material is loosely upholstered onto breathable, open-pore, moulded foam: which assures breathability and vapour permeability. The high-quality upholstery assures that no build-up of heat can take place in the chair – which also enhances the office bioclimate.
Synthetic materials
The synthetic materials are especially marked and can be recycled. The paints used do not contain heavy metals.
Conformity with standards
Swivel-chair program in accordance with DIN EN 1335
BF4002
bright brown
BF4003
bright green
BF4302
cognac
BF4303
orange
BF4402
red
BF4003
light grey
BF4001
dark grey
BF4602
bright blue
BF4604
dark blue
BF4004
black
BF4103
grey
XR077
bright green
XR072
yellow
XR076
bright orange
XR081
grey
XR145
anthracite
XR005
blue
XR100
royal blue
XR026
dark blue
XR009
black
XR046
dark brown
XR136
bordeaux
XR079
red
XR108
beige
XR047
dark green
XR073
sky blue
XR160
petrol
XR171
dark grey
XR095
bright blue
XR102
mauve
XR094
light grey
FA34
bright green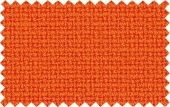 F63016
orange
F60078
mouse grey
F60019
dark grey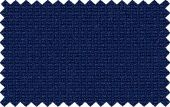 F66005
dark blue
F60999
black
F64089
red
F61003
sandy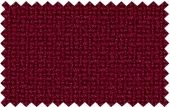 F64058
bordeaux
F68146
green
F66130
bright blue
FL34
bright green
FL55
orange
FL60
red
FL70
light grey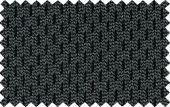 FL75
dark grey
FL80
blue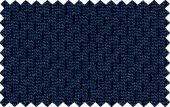 FL82
dark blue
FL85
black
ME61002
beige
ME65011
brownish grey
ME61003
bright brown
ME61004
dark brown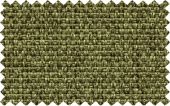 ME68005
bright green
ME67002
green
ME67006
turquoise
ME63017
orange
ME64019
red
ME66008
light grey
ME60004
dark grey
ME66009
blue
ME66010
bright blue
ME60999
black
OM60122
white
OM60121
bright grey
OM60120
anthracite
OM60999
black
RN62064
beige
RN61128
ecru
RN61128
white
RN61130
reddish brown
RN61129
dark brown
RN61128
green
RN66063
turquoise
RN63034
orange
RN64089
red
RN65078
violet
RN60165
light grey
RN60011
grey
RN60025
dark grey
RN66123
dark blue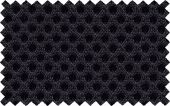 RN60999
black
RN66064
night blue
RN66140
bleu
LS02
white
LS325
sandy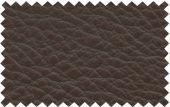 LS306
mocha
LS307
cognac
LS308
red
LS301
black
LS350
navy blue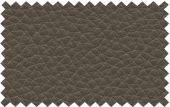 LS231
grey
ST931
bright grey
ST993
dark grey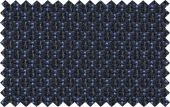 ST586
blue
ST999
black
SW
black
AM
metallic anthracite
SI
silver
FP
Polished base (black backrest support)
CR
chrome-finish
CSE21
beige
CSE02
bright brown
CSE03
yellow
CSE07
bright green
CSE10
turquoise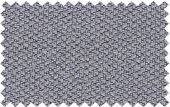 CSE11
light grey
CSE13
grey
CSE14
black
CSE16
green
CSE19
pink
CSE20
mint
VL2001
bordeaux
VL2075
red
VL6019
orange
VL6012
yellow
VL1048
beige
VL0034
bright brown
VL4041
brown
VL0020
dark brown
VL9035
black
VL4003
anthracite
VL4052
dark grey
VL4040
mouse grey
VL4045
light grey
VL4043
grey
VL7001
violet
VL3067
dark blue
VL3069
blue
VL5069
dark green
VL5041
bright green
LDS08
light grey mottled
LDS17
anthracite mottled
LDS62
night mottled
LDS55
mint
LDS56
mint mottled
LDS59
turquoise mottled
LDS49
medium green
LDS47
green
LDS46
bright green mottled
LDS45
maize mottled
LDS44
yellow mottled
LDS28
yellow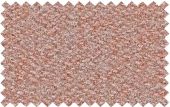 LDS74
pink mottled
LDS73
rust mottled
LDS77
rust
LDS79
bordeaux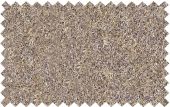 LDS32
bright brown mottled
RX612
pink
RX242
bright brown
RX362
dark brown
RX452
orange
RX662
rust
RX982
dark green
RX842
yellow green
RX933
green
RX873
night blue
RX866
dark blue
RX743
blue
RX606
light grey
RX123
mouse grey
RX143
grey
RX163
dark grey
RX173
anthracite
RX196
black
RX716
blue grigio