Utila a product of Nowy Styl
The name Utila comes from the Latin word and means 'useful' or 'supportive'. The name perfectly reflects the characteristics of the chair of the chair, which has been designed to offer the user the user maximum comfort and support at work. and support.
Sympathetic and adaptable to the needs of the user
Utila is a chair that you will like straight away. It combines ergonomics, comfort and functionality. Whether for working or studying - Utila will meet all your expectations.
Thanks to its many options and settings, the Utila chair can be Utila can be perfectly adapted to the individual needs of the user. individual needs. A synchronous mechanism with seat depth adjustment,
lumbar support, armrests and headrest ensure ergonomic and comfortable working and comfortable working conditions for every user.
Can be used in any room
Utila is a versatile chair that fits perfectly into a variety of spaces. Whether for a modern open space office, a co-working area or a government office - the Utila product line is an excellent choice. In addition Utila is the ideal complement for the home office, as it is not only stylish, but but also offers maximum comfort and ergonomic working conditions.
Timeless style
The universal design of Utila enriches the interior without dominating it. dominate it. The chair's shape lends an individual touch to any room. individual touch to any room. A modern yet timeless design and a wide a wide range of cover fabrics are the characteristic features of this features of this product line.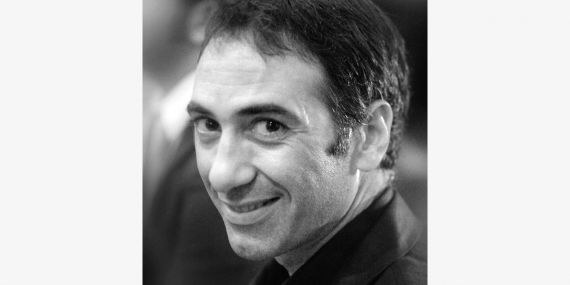 DESIGN: Oscar Buffon
Oscar Buffon runs his own design studio in Venice. He is mainly focused on designing furniture for residential houses and offices. He has vast experience in creating unique office chairs using modern materials and technological solutions.
Headrest
padded with plastic cover, with height, depth and tilt adjustment
Seat
Utila upholstered seat, molded foam, thickness 46 mm
Utila PRO upholstered seat with cover, side bottoms, molded foam, thickness 59 mm
Armrests
Utila 1-D, 2-D, 3-D
Utila PRO 2-D, 3-D, 4-D
Features of the armrests
1-D 2-D 3-D 4-D Height adjustment range 80 mm
2-D 3-D 4-D Width adjustment range 70 mm
3-D Movement of the pad front/rear 70 mm, pad swivels inside 30°
4-D Pad movement front/rear 40 mm, pad swivels 30° inside and 15° outside
Mechanic
Adjustment of the backrest inclination
FS/FST by means of rotary knob
SA2/SA2T / SA2-ST automatic weight adjustment adjustable with a rotary knob
ER-ST/ERN-ST by means of a rotary knob
Backrest lock
FS/FST in 5 positions
SA2/SA2T / SA2-ST in 4 positions
ER-ST/ERN-ST in 5 positions
Seat depth adjustment
FS/FST 50 mm as option (FST)
SA2/SA2T 50 mm as option (SA2T)
SA2-ST / ER-ST/ERN-ST 60 mm
Negative seat tilt
ER-ST/ERN-ST 2° and synchronous to backrest inclination 5°