SITAGTEAM - Visitor chair
Perfect for guests and for meetings.
Perfect for guests and for meetings.SITAGTEAM visitor and conference chairs win over users by their superior design quality that is designed all of one piece, by their convincing sitting characteristics, and by their great variety of models. Additional belt upholstery assures outstanding sitting comfort as a complement to the flat seat upholstery that matches the filigree lines of the chairs.
Whether with skid base, as cantilever chairs, or with four-leg frame: the elegant SITAGTEAM silhouette always makes a convincing impression. SITAGTEAM with skid base or cantilever frame can be stacked – with skid base, in higher stacks.
DESIGN: 2DO-DESIGN
Dietmar Fissl founded 2DODESIGN in 2008 and has since been active primarily in the areas of interior architecture, lighting and furniture design. He graduated in engineering at the Esslingen University of Applied Sciences and after a few years worked as a self-taught model maker and later as a designer in the field of automotive design, mainly in interior design and seating furniture. Dietmar Fissl studied design at the State Academy of Fine Arts in Stuttgart and then founded 2DODESIGN.
A short period as head of design at metabo followed in 2017, but Dietmar Fissl returned to 2DODESIGN and worked with Angela Eberhardt for three years. In the last 10 years, 2DODESIGN has won several awards, nationally and internationally and some of them in collaboration with Angela Eberhardt.
The studio focuses on lighting, architectural lighting, home furniture, kitchen, interior in general, product design in general and especially office furniture.
Gliders
Rigid, made of synthetic material. Cantilever and skid frame are standard without gliders, for use on carpeting. If requested as option (at additional price), fitted with gliders designed for use on carpeting, or with felt gliders for wooden or synthetic flooring.
Castors
Brake-unloaded castors. Material: polyamide (recyclable), non-chalking. Load-support limit: 50 kg per double castor. Standard version with hard castors for soft flooring; if requested, with soft castors for wood or synthetic flooring.
Chair frame
Cantilever chair frame made of tubular steel, as well as welded 4-leg frame variant made of bent and powder-coated tubular steel.
The cantilever frame is also available as stackable model. The 4-leg frame is also available on castors. The stackable steel-wire, skid-frame variant is welded and made of bent and powder-coated tubular steel.
Backrest
Filigree woven-mesh chair-back cover with breathable woven mesh made of elastic 3D functional woven mesh. Upholstered backrest: Filigree backrest with breathable woven mesh as support material, which can be additionally upholstered with fabric or leather top layer.
Seat surface
Flat synthetic frame with permanently elastic supporting mesh for enhanced sitting comfort. Also available with woven-mesh cover, or covers additionally upholstered with fabric or leather.
Armrests
Models with fixed armrests, connected to the backrest frame.
Foam
Cold-moulded foam on upholstery support. Contains no chlorofluorohydrocarbons (CFC). The foam is fire-resistant in accordance with DIN 75200.
Upholstery
Backrest: filigree backrest, either with woven-mesh backrest cover or with upholstered backrest. Seat: filigree seat with permanently elastic supporting mesh, either with woven-mesh seat cover or with upholstered seat.
Synthetic materials
The synthetic materials are especially marked and can be recycled. The paints used do not contain heavy metals.
Standards:
The visitors' chair range is in accordance with DIN EN 13761.
BF4002
bright brown
BF4003
bright green
BF4302
cognac
BF4303
orange
BF4402
red
BF4003
light grey
BF4001
dark grey
BF4602
bright blue
BF4604
dark blue
BF4004
black
BF4103
grey
XR077
bright green
XR072
yellow
XR076
bright orange
XR081
grey
XR145
anthracite
XR005
blue
XR100
royal blue
XR026
dark blue
XR009
black
XR046
dark brown
XR136
bordeaux
XR079
red
XR108
beige
XR047
dark green
XR073
sky blue
XR160
petrol
XR171
dark grey
XR095
bright blue
XR102
mauve
XR094
light grey
FA34
bright green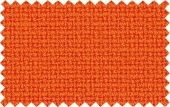 F63016
orange
F60078
mouse grey
F60019
dark grey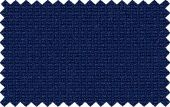 F66005
dark blue
F60999
black
F64089
red
F61003
sandy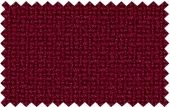 F64058
bordeaux
F68146
green
F66130
bright blue
FL34
bright green
FL55
orange
FL60
red
FL70
light grey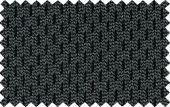 FL75
dark grey
FL80
blue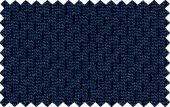 FL82
dark blue
FL85
black
ME61002
beige
ME65011
brownish grey
ME61003
bright brown
ME61004
dark brown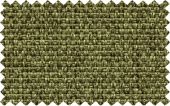 ME68005
bright green
ME67002
green
ME67006
turquoise
ME63017
orange
ME64019
red
ME66008
light grey
ME60004
dark grey
ME66009
blue
ME66010
bright blue
ME60999
black
OM60122
white
OM60121
bright grey
OM60120
anthracite
OM60999
black
RN62064
beige
RN61128
ecru
RN61128
white
RN61130
reddish brown
RN61129
dark brown
RN61128
green
RN66063
turquoise
RN63034
orange
RN64089
red
RN65078
violet
RN60165
light grey
RN60011
grey
RN60025
dark grey
RN66123
dark blue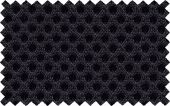 RN60999
black
RN66064
night blue
RN66140
bleu
LS02
white
LS325
sandy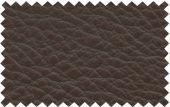 LS306
mocha
LS307
cognac
LS308
red
LS301
black
LS350
navy blue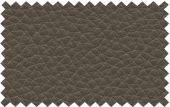 LS231
grey
ST931
bright grey
ST993
dark grey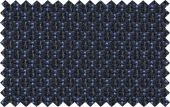 ST586
blue
ST999
black
SI
silver
PW
pearl white
CR
chrome-finish
SG
black grey
PW
SG
CSE21
beige
CSE02
bright brown
CSE03
yellow
CSE07
bright green
CSE10
turquoise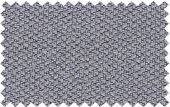 CSE11
light grey
CSE13
grey
CSE14
black
CSE16
green
CSE19
pink
CSE20
mint
VL2001
bordeaux
VL2075
red
VL6019
orange
VL6012
yellow
VL1048
beige
VL0034
bright brown
VL4041
brown
VL0020
dark brown
VL9035
black
VL4003
anthracite
VL4052
dark grey
VL4040
mouse grey
VL4045
light grey
VL4043
grey
VL7001
violet
VL3067
dark blue
VL3069
blue
VL5069
dark green
VL5041
bright green
LDS08
light grey mottled
LDS17
anthracite mottled
LDS62
night mottled
LDS55
mint
LDS56
mint mottled
LDS59
turquoise mottled
LDS49
medium green
LDS47
green
LDS46
bright green mottled
LDS45
maize mottled
LDS44
yellow mottled
LDS28
yellow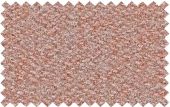 LDS74
pink mottled
LDS73
rust mottled
LDS77
rust
LDS79
bordeaux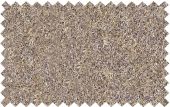 LDS32
bright brown mottled
RX612
pink
RX242
bright brown
RX362
dark brown
RX452
orange
RX662
rust
RX982
dark green
RX842
yellow green
RX933
green
RX873
night blue
RX866
dark blue
RX743
blue
RX606
light grey
RX123
mouse grey
RX143
grey
RX163
dark grey
RX173
anthracite
RX196
black
RX716
blue grigio