24-hours chair SITAGPOINT resilient up to 150kg body weight
An operator swivel chair used 24 hours a day in multi-shift work undergoes almost 5 times the stresses experienced in normal office use. For this reason, it must not only be stable and reliable, but must also be simply and quickly adaptable to the individual needs of its various users.
The 24-hour version from the SITAGPOINT range perfectly satisfies all these requirements. Its synchronous tilt adjustment for backrest and seat inclination always guarantees the optimal relationship between seat and backrest tilt – which enables dynamic sitting. It automatically adapts to the sitting posture of the user and is equipped with a sliding seat. This synchronous adjustment can be locked at 3 positions – and a convenient setting at the side allows chair adjustment to the body weight of the user.
Positioning the lumbar support, based on the world-famous Schukra principle, is just as simple. The armrests, which are swivel-mounted, can also be set for height, width and depth. The headrest can likewise be adjusted for height and tilt.
A wide choice of extremely rugged covers, in an extensive selection of colours, is available: for example, in leather, in the "Extreme" cover made of 100 % Trevira CS, in "Fame" made of 95 % worsted spinning wool and 5 % polyamide, etc. Models without headrests and without armrests, as well as with the special Schukra lumbar support, are likewise possible, as well as more additional options. One option, for example, is a cover for the backrest shell – and the chairs can be additionally equipped with adjustment of seat tilt, gas-spring protector and with coat hanger.
That special version is especiall y robust (also up to 150 kg body weight) owing to reinforced gas spring, five-star aluminium base (powder-finished upon request) and armrest supports made of aluminium!
DESIGN: Uli Witzig
Swiss designer Uli Witzig has decisively influenced the appearance of Sitag lines during the past years. One of his trend-setting product ranges is the Reality task chair line, for instance. His achievements have been awarded numerous prizes for originality and design quality.
Castors
Castors with load-controlled braking. Material: polypropylene (recyclable), non-chalking. Load-support limit: 50 kg per double castor. Standard version with hard castors for carpets; if requested, with soft castors for wood and synthetic floors.
Base
Pressure-diecast aluminium (recyclable); static load-bearing capacity > 1.400 kg. The diameter of the base satisfies design guidelines for chair dimensions to prevent the chair from tipping over. Powder-finished upon request.
Height adjustment
With safety gas spring for comfortable deep-spring cushioning. The gas spring supports no lateral forces. The seat support and the gas spring are not rigidly connected to each other.
Mechanical system
Synchronous mechanism with spring-force setting to the side. Designed to satisfy the latest ergonomic and functional demands. Especially wide opening angle for the backrest (25-30°). The seat-pitch and backrest-tilt angles can be locked in 3 positions.
Material for load-bearing parts: pressure-diecast aluminium (recyclable).
Dynamic sitting
The point-synchronous adaptation to user's movements eliminates the sliding effect on the user's back (no "shirt-pulloff" effect). The lumbar zone of the backrest always remains at the same point. The mechanical system can be set to continuous function: the chair automatically adjusts to the movements of the user (dynamic sitting). A mechanical spring allows the user to adjust the pressure of the backrest to his or her own individual needs. This spring produces progressively increasing pressure, the farther back the user leans.
Backrest
The backrest is cubic in form with a design that offers good lateral support. In addition, the backrest can be set in 8 positions and adjusted 7 cm vertically.
Seating surface
The seating surface has pronounced rounding in the front area, to prevent constriction of circulation in the thighs. The axis of the seating-surface tilt action is located toward the front, to maintain floor contact during synchronous movement of seat and backrest.
Optionen: a) with sliding seat b) with seat pitch (3°).
Armrests
Armrest supports made of aluminium, especially robust.
T-armrests: adjustable for height and width; with Soft Pads.
Multifunction-armrests: swivelling armrests adjustable for height, width and depth; with Soft Pads.
Foam
Cold-moulded foam on upholstery support. Contains no chlorofluorohydrocarbons (CFC). The foam is fire-resistant in accordance with DIN 75200.
Upholstery
The cover material is loosely upholstered onto breathable, open-pore, moulded foam: which assures breathability and vapour permeability. The high-quality upholstery assures that no build-up of heat can take place in the chair.
Exterior shells
Backrest available with synthetic shell or optional with full upholstery.
Synthetic materials
The synthetic materials are especially marked and can be recycled. The paints used do not contain heavy metals.
Conformity with standards
Swivel-chair program in accordance with DIN EN 1335.
XR077
bright green
XR072
yellow
XR076
bright orange
XR081
grey
XR145
anthracite
XR005
blue
XR100
royal blue
XR026
dark blue
XR009
black
XR046
dark brown
XR136
bordeaux
XR079
red
XR108
beige
XR047
dark green
XR073
sky blue
XR160
petrol
XR171
dark grey
XR095
bright blue
XR102
mauve
XR094
light grey
FA34
bright green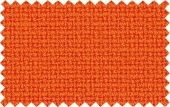 F63016
orange
F60078
mouse grey
F60019
dark grey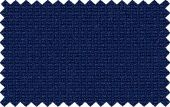 F66005
dark blue
F60999
black
F64089
red
F61003
sandy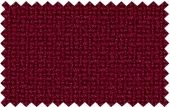 F64058
bordeaux
F68146
green
F66130
bright blue
LS02
white
LS325
sandy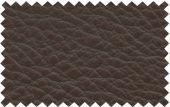 LS306
mocha
LS307
cognac
LS308
red
LS301
black
LS350
navy blue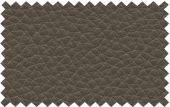 LS231
grey
ST931
bright grey
ST993
dark grey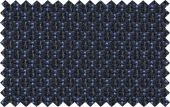 ST586
blue
ST999
black
SW
black
AM
metallic anthracite
SI
silver
FP
Polished base (black backrest support)
LDS08
light grey mottled
LDS17
anthracite mottled
LDS62
night mottled
LDS55
mint
LDS56
mint mottled
LDS59
turquoise mottled
LDS49
medium green
LDS47
green
LDS46
bright green mottled
LDS45
maize mottled
LDS44
yellow mottled
LDS28
yellow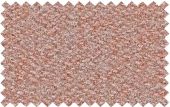 LDS74
pink mottled
LDS73
rust mottled
LDS77
rust
LDS79
bordeaux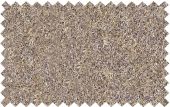 LDS32
bright brown mottled
RX612
pink
RX242
bright brown
RX362
dark brown
RX452
orange
RX662
rust
RX982
dark green
RX842
yellow green
RX933
green
RX873
night blue
RX866
dark blue
RX743
blue
RX606
light grey
RX123
mouse grey
RX143
grey
RX163
dark grey
RX173
anthracite
RX196
black
RX716
blue grigio