Play&Work is a product by Nowy Styl
By picking modules in intense, vivid colours and juxtaposing them with free-standing tables, you can create the perfect place to have your morning coffee, over which you and your team can plan out your entire day at the office.
Office space can have a positive impact on the atmosphere in the workplace and support building social relations. The right design is the key to success.
Play&Work sofas can be used in relaxation and informal meeting zones, and thanks to their high, upholstered panels, they can become a quiet place for concentrated work.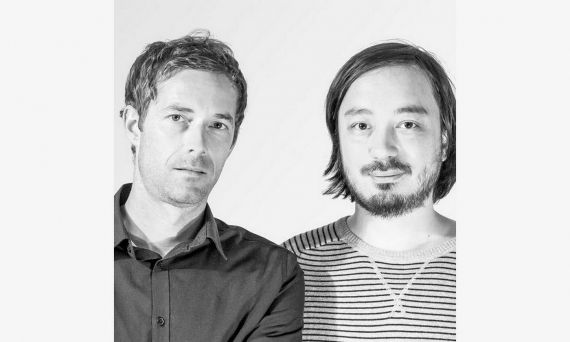 DESIGN: Gernot Oberfell, Jan Wertel
Gernot Oberfell and Jan Wertel began their career working with Ross Lovegrove, a master and designer of the Apple iMac, for many international clients. They both studied industrial design in Stuttgart.
WertelOberfell – this is the name of their own design studio established in London in 2007. Three years later, the designers opened their second studio in Munich.
Their projects reveal their interest in state-of-the-art technologies. They are a combination of logical thinking and beautiful organic shapes.
Concentration
Our research shows that the (insufficient) number of rooms for formal and informal meetings is a problem for 26.5% of office workers**. More and more tasks performed at the office require teamwork. Many projects are run in interdisciplinary teams that need frequent but short status meetings. Unfortunately, many offices are not suited for this – the most lacking types of space are small meeting rooms and spontaneous meeting areas. Fortunately, this problem can be solved easily thanks to Play&Work soft seating.
**Number of respondents - 2486, number of companies surveyed - 8, as cited in: Anna Marszałek, How to create a good office? Five needs of your employees to keep in mind, Nowy Styl Group 2017
Regeneration
Office space can have a positive impact on the atmosphere and social relations in the workplace. The right design is the key to success. Areas intended for spontaneous informal meetings, fun rooms and other relaxation zones are particularly important, as study reports say they boost employee creativity and spontaneous exchange of information*.
*Taormina, Law, & Taormina. (2000). Approaches to preventing burnout: the effects of personal stress management and organizational socialization. Journal Of Nursing Management, 8(2), 89-99.
Acoustic
Play&Work is a system of sofas with high, upholstered walls which can be used to build a "room in a room": a separate area close to the work area, where you can sit down and discuss a project with your colleagues at any time.
Thanks to the high panels, the sofas have a large sound absorbing surface, which can contribute to improving the acoustic properties of the room.