Welcome back... to the office!
See how to prepare your office for the return of employees
More and more companies are choosing to reopen their offices. Our experts have prepared a report entitled "Welcome back... to the office!", in which they have brought together information and advice on how to properly prepare a space for the return of employees. The document is a must-read for all those responsible for ensuring safe working conditions in the "new normality".

Is the ventilation system disinfected regularly? How far from another person's should my desk be? What if someone sitting next to me starts coughing? What about photocopiers and printers which can be touched by anyone? And will we still be a team as we return to the office? – as efforts to gradually restart the economy are being made, office workers' concerns are on the rise. We have heard them out, and contained answers and tips on how to address major challenges in a report entitled "Welcome back... to the office!", which we hope will make it easier for all of us to return safely to our offices. Because – as everyone probably agrees – we badly need to be back there. See how we worked on the publication and what it covers.
Make Your Space Again
An interview with Anna Dziadkowiec and Adrian Król
We underestimated our offices
The coronavirus pandemic has forced people to stay in their homes in strict isolation, so offices saw a stagnation, if not a complete slump over the last few weeks. Only those of us who really had to left their homes, while anyone who could perform their duties remotely worked in a home-office mode. Thanks to modern technology, companies maintained the continuity of business, but quite soon the prolonged closure of offices began to negatively affect business, while it worsened the well-being of employees.
Karolina Manikowska, Director of the Workplace Research and Consulting Department and Deputy Director of the Product Management Department at Nowy Styl Group explains that it was because we had often failed to see or appreciate some roles of the office: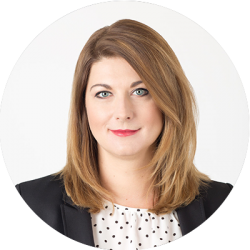 Karolina Manikowska
Director of the Workplace Research and Consulting Department and Deputy Director of the Product Management Department at Nowy Styl Group
"For employers, the office is more than an address and costs, and for employees it is more than a desk and a chair. More than anything else, it is a space that supports us in performing our duties: a place where we interact, have face-to-face meetings with colleagues and customers, exchange information, including accidentally, on occasions such as coffee break, and finally a place where we learn from each other and build the team spirit. On the other hand, the office is a buffer between private and work life. In home-office conditions, the boundary between those two can get blurred much easier."

"Going out to eat at a restaurant is a fair analogy to the role played by the office. After all, we could just as well cook or order home delivery, right? And yet we love eating out, because restaurants are not only about food, but about the atmosphere, professional service and the whole experience. The same goes for the office too," she adds.
Make Your Space Again
An interview with Karolina Manikowska

You need a comprehensive approach
It is, therefore, not surprising that masses of employees have longed for the offices to reopen. In recent days, many companies have already decided to do that, and others will likely reopen in the near future. However, there is no denying that the burning desire to return is being largely cooled by concerns over safety. After all, the coronavirus is still a threat to all of us. So how do you reconcile the need to restart the business with care about people's health?
"It is crucial that you prepare your office space for the return of employees. Offices need to change" explains Karolina Manikowska. "That change needs to be addressed comprehensively, by reaching not only for basic hygiene measures, but also by investing in special products and solutions and providing the necessary support and communication".
Workplace Safety Puzzles: how to piece together a safe office
or more than 20 years, Nowy Styl Group has been helping businesses to fit out and arrange office spaces and public areas: stadiums, cinemas, theatres, hotels, airports and healthcare facilities. The experience we have gained delivering many complex projects, including some where safety and hygiene played a key role, allows us to act as an expert for the difficult times today. All the more so because, thanks to our experts from the Workplace Research and Consulting Department, we are as close to our customers as possible. We know their needs, not only with regard to products but also in the psychological sense, which is particularly important in the age of the coronavirus threat.
Therefore, right from the start of the pandemic, the team led by Karolina Manikowska focused on two main courses of action. Home office consulting was the first one of them. Unexpectedly, all work moved to the privacy of people's homes which, although comfortable in many respects, did not turn out to be the perfect place to work. Because the home has become not only an office, but also a kindergarten, a school and a gym, and above all the only living space available, suddenly shrunken to the limits of four walls. People had to act and adopt an attitude that many of us were not ready for. Therefore, as part of the #MakeYourSpaceAtHome project, Nowy Styl Group experts offered tips on how to get by in this new reality.
At the same time they started collecting material for a report which was being developed with the return to the office in mind. Because, although the scale of the pandemic surprised everyone, initially causing great uncertainty, subsequent measures aimed at restarting the economy were implemented over time. It became obvious, however, that the order we had known so well was seriously disturbed, at least for a certain period of time. And that is how the term "new normality" has been coined. It would incorporate offices adapted to the changed conditions, in which hygiene care and safety will play a fundamental role. This is what "Welcome back... to the office!" report prepared by Nowy Styl Group consultants is meant to do: help to reorganise offices.
"The document has been prepared based on interviews with employees whom we asked about their concerns over returning to the office. Based on their answers, we have come up with a set of tips and good practices focusing on six thematic areas: health and safety at work, new organisation of space, visual communication, work rules, management activities and appropriate furnishings to support a safe working environment. They all make up what we call the Workplace Safety Puzzles: very specific actions and solutions to help reorganise the office" says Karolina Manikowska.
Make Your Space Again
An interview with Adam Krzanowski
Let's rebuild the image of the office together!
Our latest publication is intended primarily for those who are about to face the challenge of organising the return of employees to offices. "We are aware that departments such as Administration, Facility Management, HR, IT, Purchasing or Workplace are in for a lot of work now, so we hope that our publication will prove to be a source of many useful tips and inspirations" says the Director of the Workplace Research and Consulting Department as she recommends Safety Solutions – a brochure presenting special hygienic products introduced by Nowy Styl Group with the return to the office in mind. It is no coincidence that our current activities focus on two areas: consulting – as shown by the "Welcome back... to the office!" report, and product.
"We are confident that their combination will help rebuild the image of the office as a place where relationships and bonds between people are established, and first of all - a safe and comfortable working space," she sums up.
Make Your Space Again
The "Welcome back... to the office!" report is part of Nowy Styl Group's project Make Your Space Again. In the coming weeks, we are going to talk about how we can rearrange the space around us – both in offices and public areas, for example terminals, stadiums and concert halls. Our experts are already working on solutions to enable us to use those spaces while staying safe. We believe that thanks to those solutions we will soon be able to enjoy comfortable working conditions, travel and leisure again.