SITAG - Home of Visions
Working environments for enhanced productivity and creativity
New business models demand new working methods. That`s why well-thought-out office concepts offering more room for creativity and productivity are essential in today`s business world. Employees may have the best ideas while tooth brushing, looking out of the window or emptying the dishwasher. And the maybe work most effectively in the kitchen or on the living room floor. And this counts by far not only for classic creative minds! When browsing a newspaper one might have an idea of how the Excel table with the timing for the next huge project is best prepared, in order to assure that colleagues are quickly familiar with the details.
Sophisticated office space concepts
That is exactly what SITAG promotes with its well-thought-out office concepts: room for more productive, more efficient and more effective knowledge work for the business world of today and tomorrow. SITAG offers with "SITAG - Home of Visions" at their headquarters and production an innovative and lived showroom an insight in experience world modern office on 1.200 sqm and what it makes special.
The boundary between home and office space is becoming blurred, flexible worksites are being used by a wide variety of employees and quiet zones with comfortable lounge-type seating accommodation offer room for relaxation and promote creativity. Depending on their mood, they start working at their place of choice.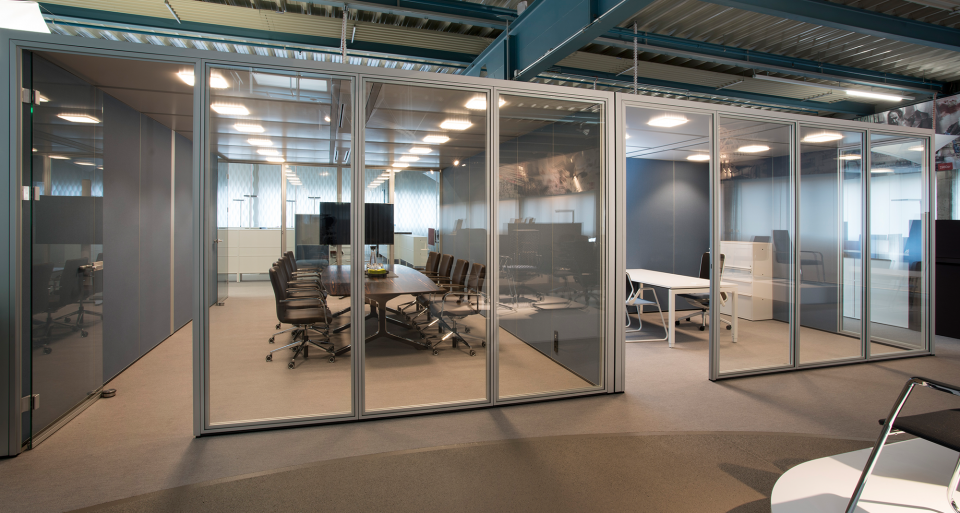 They gather with their colleagues in front of the mountain hut for a meeting, present the newest product developments by means of state-of-the-art technical equipment in the arena, elaborate concepts at one of the many differently set up working places, work in teams at the bench or the unusual conference table or think about the next steps of a project in the lounge.
Everywhere latest media technology supports the exchange of knowledge and information. Interested persons can also explore creative office room concepts in 3D reality with a view through the virtual reality glasses.
Innovative office furnishings
We have been producing innovative office furniture for more than half a century, and this new showroom has not been created simply to mark this significant anniversary. We use it as a highly effective tool for displaying current trends in the design of office spaces, and for demonstrating that this activity goes far beyond the provision of the right piece of furniture.
The main aim here is to develop innovative office concepts that optimise the use of our key resources in the modern high-tech world of work - knowledge and skills - and hence promote effectiveness, efficiency, motivation and innovation.
Clever room systems for undisturbed working
SITAG is pleased to create tailor-made office furniture concepts adjusted to the respective demands and working surroundings, as only those feeling comfortable are productive. "And one thing is also clear", explains Yilmaz Boduk, Managing Director of SITAG AG: "each company and every employee is different and has to be considered individually."
The advanced office - in the midst of the field of tension of communication, concentration and mobility - needs quiet places and fixed points, as well as room for personal exchange. Silent Gliss electrical curtain track systems can be used to create small meeting points and quite zones quickly and easily, but also provide both optical and acoustic separation between the work areas used for events and social areas.
Office space with your corporate identity
Our own ideas, corporate identity, exclusive representation - there are many good reasons to have office furnishings individually manufactured. SITAG has made a name for itself by tailoring furnishing programs in accordance with customer wishes. The creation of the SITAG Home of Visions also required all the skills we have in house, and a wide range of furnishing elements were specially designed for this purpose. An individually crafted curved counter in white polyurethane lacquer placed in the entry zone serves not only as an eye-catcher for visitors entering the Home of Visions but also as barrier separating the lounge and meeting area from the arena. In addition, two swivels allow it to be converted into an attractive meeting point or focal point for events, which can be positioned at will.
Harald Naegeli is internationally recognised as a leading figure in the world of street art. His provocative stick figures are famous far beyond his home town of Zurich. He started spraying his graffiti on the walls of Zurich in 1977, and in the next two years he left his mark on hundreds of walls in the city. It is estimated that between 400 and 600 of his works embellish these concrete surfaces. In the 1990s, SITAG's founder Migg Eberle commissioned the legendary "Sprayer of Zürich" to create two works of art for our headquarters in Sennwald. The company still treasures them today, and they will of course also be on show in the SITAG – Home of Visions.
Please contact our Design and Planning team for individual advice on your furnishing requirements.
We will be glad to hear from you.
You can call us on +41 (0) 81 758 18 18 or info@sitag.ch.