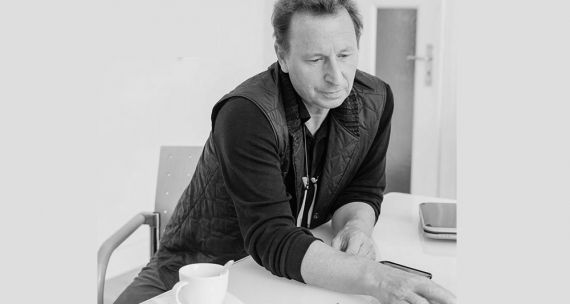 DESIGN: Martin Ballendat
Martin Ballendat has been a successful designer for 25 years now. Since 1995 he has been running his own design studio in Upper Austria. He has also opened his second studio in Germany. He has been working for famous brands from over 10 countries. His projects have been internationally acclaimed – in his career, he has been given more than 100 awards, including 17 Red Dot awards
WithME a product of Nowy Styl
We rely on honesty!
WithME is not your typical office chair. Its uniqueness lies in the fact that it fully reflects the dynamics of New Work - shaped by the increasing popularity of hybrid and agile work. People today see the office much more as a place for inspiring meetings, co-working and important agreements.
WithME is a co-creator of these new habits and acts as a real team spirit booster.
New work cultur!
Our new work culture increasingly demands teamwork, mobility and the willingness to switch flexibly between topics, people and places. WithME has internalized this trend and allows every user to experience advanced ergonomics and comfort effortlessly and without large individual settings. It is the perfect solution for all areas in which interactions play a central role.
Chair with high IQ
WithME deserves to be called a high IQ chair. It is completely ergonomic and technically advanced without having any conventional mechanics under the seat.
The standard solution with metal springs has been replaced here by a patented construction solution, in which a transverse element has been used in the lower part, which acts as a torsion spring and ensures a very comfortable range of movement. The functionality of the chair and the resistance of the backrest react to the body weight of the respective user and adapt to it automatically.
WithME is the result of a user-oriented design concept that has been thought through down to the smallest detail. This is where a slim design, the promise of ergonomics and the principle of lightness meet. Nothing was left to chance. We don't compromise.
Full ergonomics
WithME can be swiveled forwards/backwards in the plane by an angle of 24°. The backrest can be locked in an upright position, but consider the health benefits of an unlocked backrest.
Such an innovative concept, based on intelligent material technology, allows the chair to respond to the user's weight and stature from the very first moment.
Worry-free maintenance
Our vision of WithME? Ease of use, sustainability and the willingness to function for decades.
- easy assembly in a few minutes
- Seat padding attached with cord, easily removable and washable
- the main components are made of a flexible, synthetic material that stretches pleasant to the touch and easy to wash off
- Removable, padded backrest pad for quick adjustment of the chair to the individual wishes of the user and the season
- easy disposal thanks to few materials used
- Cardboard box with handles for convenient carrying