Storange space is everything!
The Z-sliding-door cabinets from the SITAG cabinet collection offer the possibility to save space when furnishing workplaces. They not only offer more stowage possibilities for immediate personal access: they also enable enhanced acoustics and greater privacy at the workplace. The cabinets are available with doors opening to the right or to the left, with various heights, and with a large selection of furnishing options. In the Bulletin Board version, the cabinet doors can be used as handy pinboards.
Double-side use with Z-Sliding-Door Cabinets means significant enhancement of footprint efficiency. Matching desk depths of 80 or 90 cm, the corresponding fitting mass is available with the Z-Sliding-Door Cabinets. Two or three lever-binder shelves are available in height options. Additional equipping is possible with file hangers, wide-wall drawers, and additional shelves.
Advantages and benefits
great footprint and cost efficiency
greater stowage possibilities for immediate personal access
carefully designed heights that allow the cabinet tops to be used as stowage surfaces or as work areas while standing
niche possibility for workplace
application for various standard workplaces possible
more individuality and privacy possible at workplace
possibility of locking up
doors available as pinboards, in "Bulletin Board" version
DESIGN: Uli Witzig
Swiss designer Uli Witzig has decisively influenced the appearance of Sitag lines during the past years. One of his trend-setting product ranges is the Reality task chair line, for instance. His achievements have been awarded numerous prizes for originality and design quality.
Storange space is everything!
ES16
white ash
AH11
raised maple
ES39
light-grey ash
BU16
copper-brown beech
BU10
natural beech
EI10
plain natural oak
ES33
black ash
EIWE
wenge-stained oak
SW
black
AM
metallic anthracite
SI
silver
PW
pearl white
BS
brown-black
TM09
sandy
TM30
brownish black
TM35
green
TM61
orange-red
TM75
grey
TM77
anthracite
TM80
blue
4176
mushroom
4132
ash
4164
salsa
4023
nero
K310
white
K245
pale grey
K260
medium grey
K231
anthracite
KAD
maple decor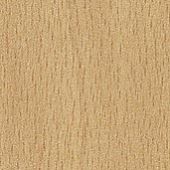 KBD
beech decor
KBB
pear tree decor
KNU00
nutwood decor
KED
oak decor K508
silver
K560
deep sea blue
K626
kiwi green
K363
pink
K332
orange
K999
black
K321
china red
K748
truffle brown
K702
cashmere grey
K104
vanilla
ST01
white
ST10
white-grey
ST90
light beige
ST20
distant blue
ST21
pale turqoise
ST22
yellow green
ST13
brown-black
ST24
red-brown
ST70
red
EB10
pear wood (service tree)
NU11
raised nutwood
AKI10
matte cherry
AKI00
stained cherry matte
EI40
smoked oak
NS10
nutwood satin
WG
white grey
HG
light grey
SW
black
AZ
anthracite
SI
silver
WE
white