Dotto is a product by Nowy Styl
Lightness, simplicity and geometrical shapes of the Dotto pouffes line add a friendly atmosphere to each space. The models the Dotto family consists of will complement and warm up the open space skilfully. They will also aid in arranging informal meeting zones and fun rooms.
Mobility and simplicity of the form are the characteristic features of the Dotto pouf. Thanks to their light structure, the pouffes can be moved to another place easily when needed. A particular attention should be paid to the Dotto ball – it forces the user to balance their body and stay in constant motion, which is very beneficial especially to those employees who spend most of their working day sitting at a desk.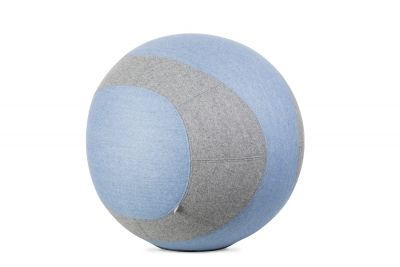 Dotto line includes two shapes of pouffes:
round (DI: 420 mm, H: 420 mm and DI: 800 mm, H: 420 mm)
square (420x420x420 mm)
The structure of both models consists of expanded polistyrene and polyurethane foam. The optimally chosen foam density and the height of the pouffes ensure great comfort during use.
The Dotto product family is complemented with Dotto balls, available in two dimensions: DI 550 mm and 650 mm. They consist of an inflatable ball and a carefully designed and manufactured cover. The stability of the
product is ensured by a metal weight placed in the base of the ball.
Upholstery:
Round and square Dotto pouffes can be made in upholstery fabric of 1-4 price group. Dotto ball can be made of two different colours of fabrics of two price groups: 2 and 4.